One of my favorite things to do is look for vintage and old timey recipes. I decided to scour the internet for depression era recipes for today's article. I thought it fitting since many items are scarce in grocery stores today. My grocery store is almost always out of flour. Eggs are a hit and miss. Sometimes they have a ton, sometimes none at all.
I always admired people who lived during the great depression. We can, by no means, compare ourselves to what they went through. With shanty towns, food lines and the dust bowl, things were much worse back then. We live in luxury by comparison. With that said, there are certain things that may be hard to get and we can learn a lot from their strength and creativity.
I tried to find recipes that had basic ingredients. Because they were cheaper, hot dogs were often used as the protein. I have included 2 such recipes here. Under normal circumstances, hot dogs wouldn't be included as an ingredient on this site, but I wanted to include it for authenticity. Feel free to swap out the hot dogs in favor of a healthier meat or sausage. The main point is use what you've got on hand and get creative, as they did.
Taste of Home

This one looks rather interesting. But, is a perfect fit for our theme today. If you have limited resources, this is a great recipe. The author of the recipe says: "This historic pie has been in our family for many generations and is always at all of the family get-togethers."
Recipe Lion

This recipe is a wonderful way to fill some bellies and stretch just a few ingredients a long way. As the recipe author says: "Indulge in the comforts of old-fashioned cooking with this classic recipe for Old Timey Country Potato Soup. This easy potato soup recipe will give you something delicious and hearty to serve anytime you're debating over what to put on the dinner table."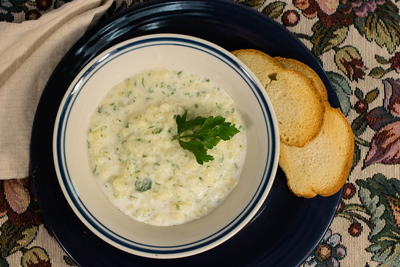 Taste of Home

These are very interesting and remind me of a similar cake recipe: water cake.
From the author of the recipe: "In the 1930s, producers of a popular radio program called Jake and Lena invited listeners to write in for this recipe. My mother changed the name from Jake and Lena Cookies to Poor Man's Cookies because they contained no eggs, milk or nuts. Despite the name, the cookies are rich in taste!"
Old-Fashioned Hot-Water Cornbread

The Spruce Eats

If your grocery store is anything like mine, regular flour is a scarcity. If this is the case, and you have corn meal in your pantry, give this recipe a try. With only four ingredients, it couldn't be easier!
Forgotten Way Farms

This recipe looks soooo good, and soooo easy! The recipe comes from the author's own grandmother! I would venture to guess that most pantries will have the ingredients.
Grandma's Vintage Recipes

According to Wikipedia: Shoo Fly Pie is is a molasses pie or cake that developed its traditional form among the Pennsylvania Dutch in the 1880s, who ate it with strong black coffee for breakfast.
First We Feast

This recipe goes back to rationing during World War II. While technically not "depression era", it does fit in with the "limited pantry" theme as well as the "no flour" thing! WHY? It has no flour!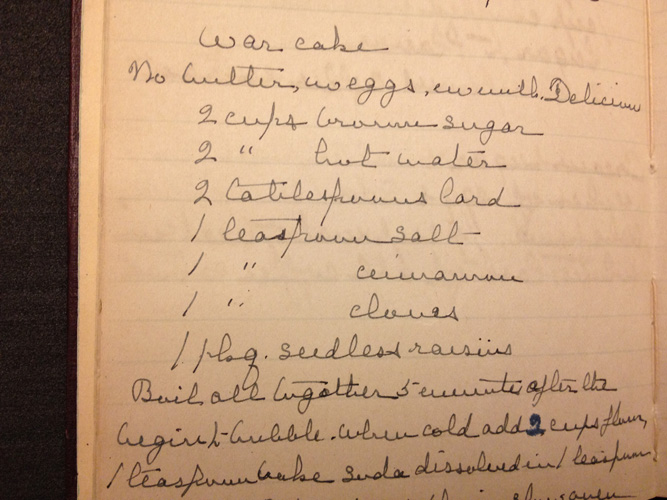 Happy Money Saver

If With only 4 ingredients, this recipe is awesome. That said, it has 2 of the scarcest ingredients at the moment: eggs and flour.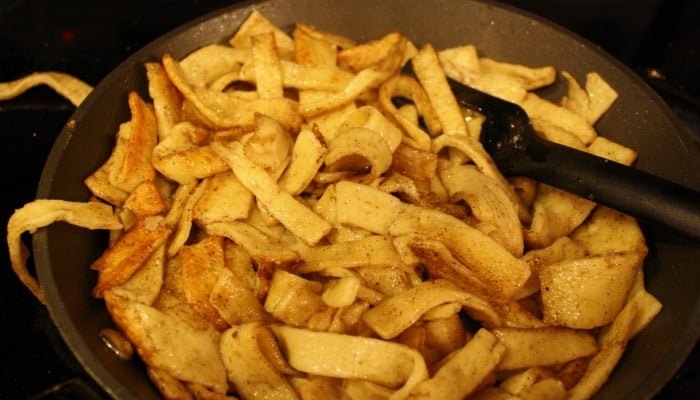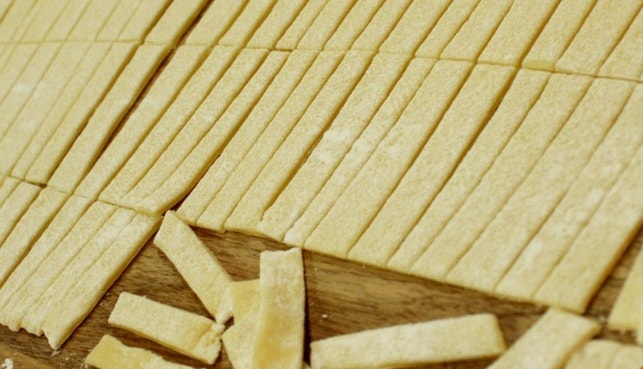 Clara's Kitchen

At the time this lovely video was made, in 2009, Clara was 91 years old. In this video below, she shares a staple of life in the depression: poor man's meal. I highly recommend watching the video. Clara shares some of her history as she makes the meal.
Just a Pinch

According to Mental Floss, this recipe is a generic name for recipes made from soup kitchens soups or thin broth. One recipe calls for spaghetti and hotdogs, such as the one shared by Just a Pinch.
Until next time, namaste my friends