With the recent popularity of low carb and keto diets, almonds (specifically, almond flour) has become very popular as an alternative in baking. But beyond the use as a low carb flour, almonds have many health benefits.
Yesterday, I talked about phytomelatonin as a way to boost melatonin levels in the body. You can read that article on my main blog HERE. You can read more about the health benefits of melatonin HERE. Below you will see a chart of the foods highest in phytomelatonin, or plant based melatonin. As you can see, almonds are packed with this super hormone.
Almond Nutrition

(3)
529 calories per cup
130 calories per ounce (approximately 23 almonds)
Carbs: 5 grams per cup
Protein: 30 grams per cup
Fat: 71 grams per cup (more than 50% are heart healthy monounsaturated fats)
Health Benefits of Almonds

(1,2,3)
high in melatonin
high in many other nutrients including (1): Fiber: 3.5 grams, Protein: 6 grams, Fat: 14 grams (9 of which are monounsaturated), Vitamin E: 37% of the RDI, Manganese: 32% of the RDI, Magnesium: 20% of the RDI, as well as copper, vitamin B2 (riboflavin) and phosphorus.
high in anti-oxidants
help with blood sugar control
can lower cholesterol
lower caloric intake by reducing hunger
anti-cancer properties
delay wrinkles
improve skin complexion
aids in weight loss
boost brain health
improve bone health
anti-inflammatory
Now that you know WHY you should be eating almonds, here are 10 different recipes for creative ways to eat these healthy gems, PLUS how to make almond milk! ENJOY!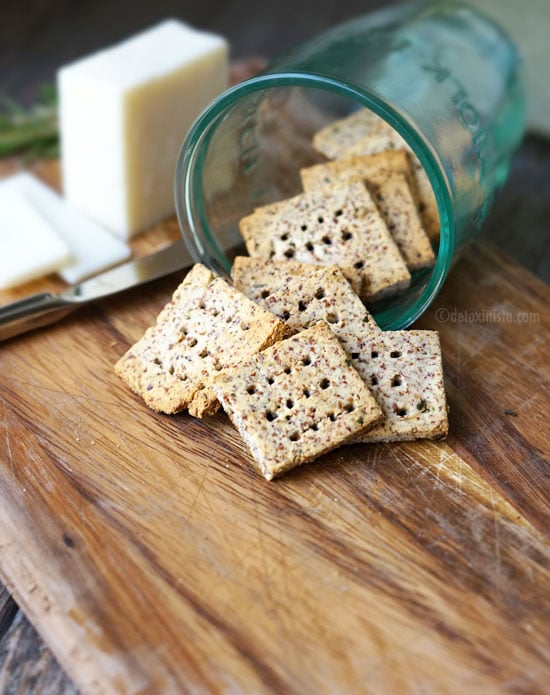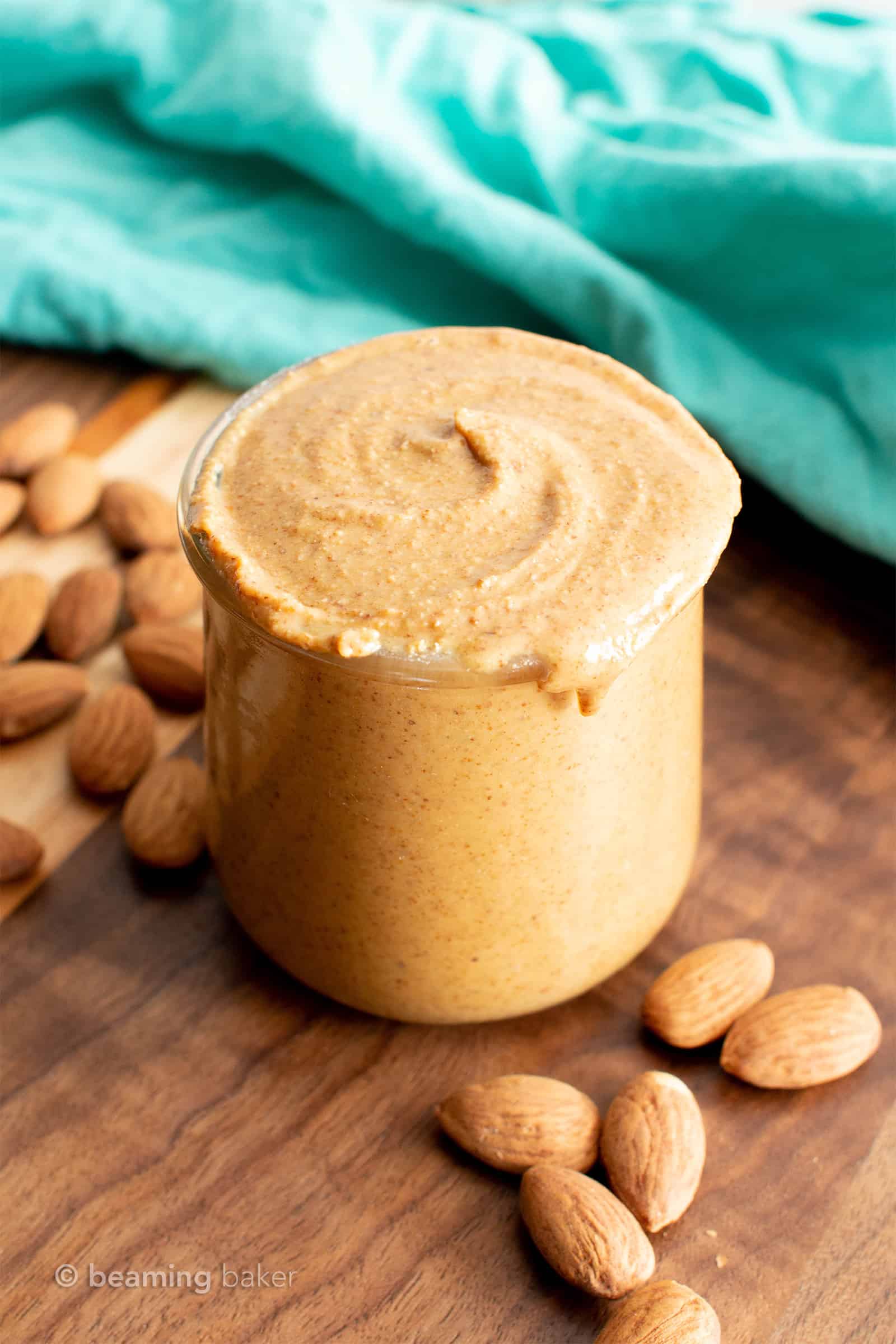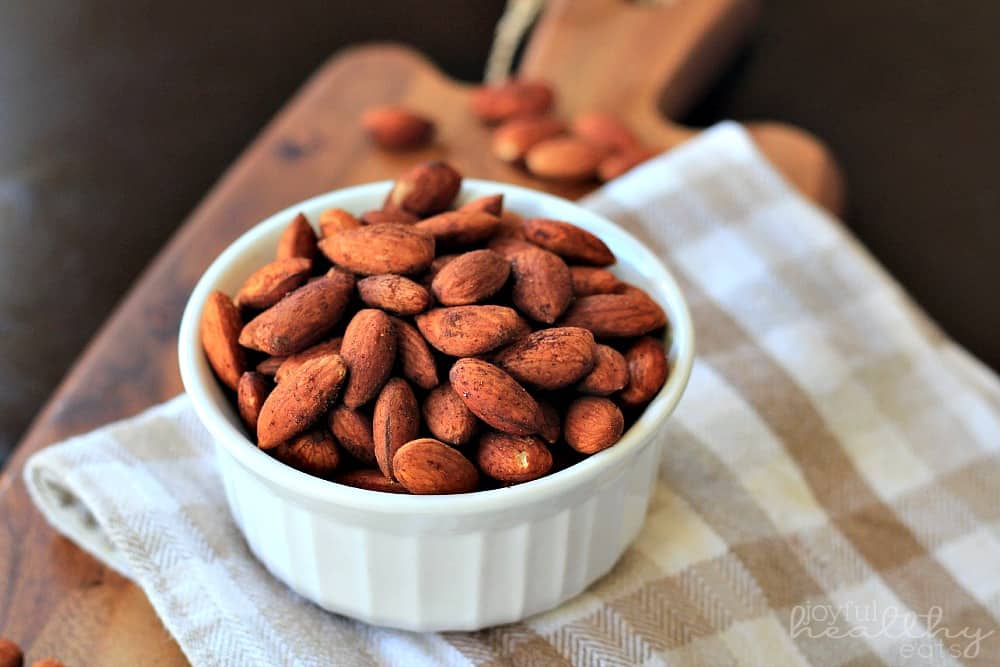 Popsugar Fitness
Healthy Almond Joy Breakfast Cookie
Roasted Sweet Potato Wedges with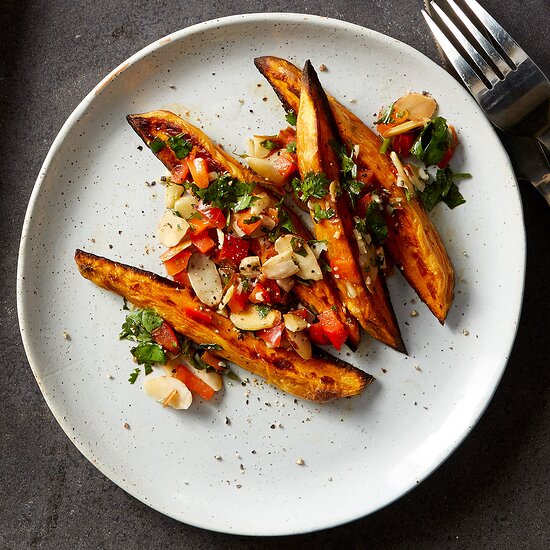 3-Ingredient Apple Almond Breakfast Bars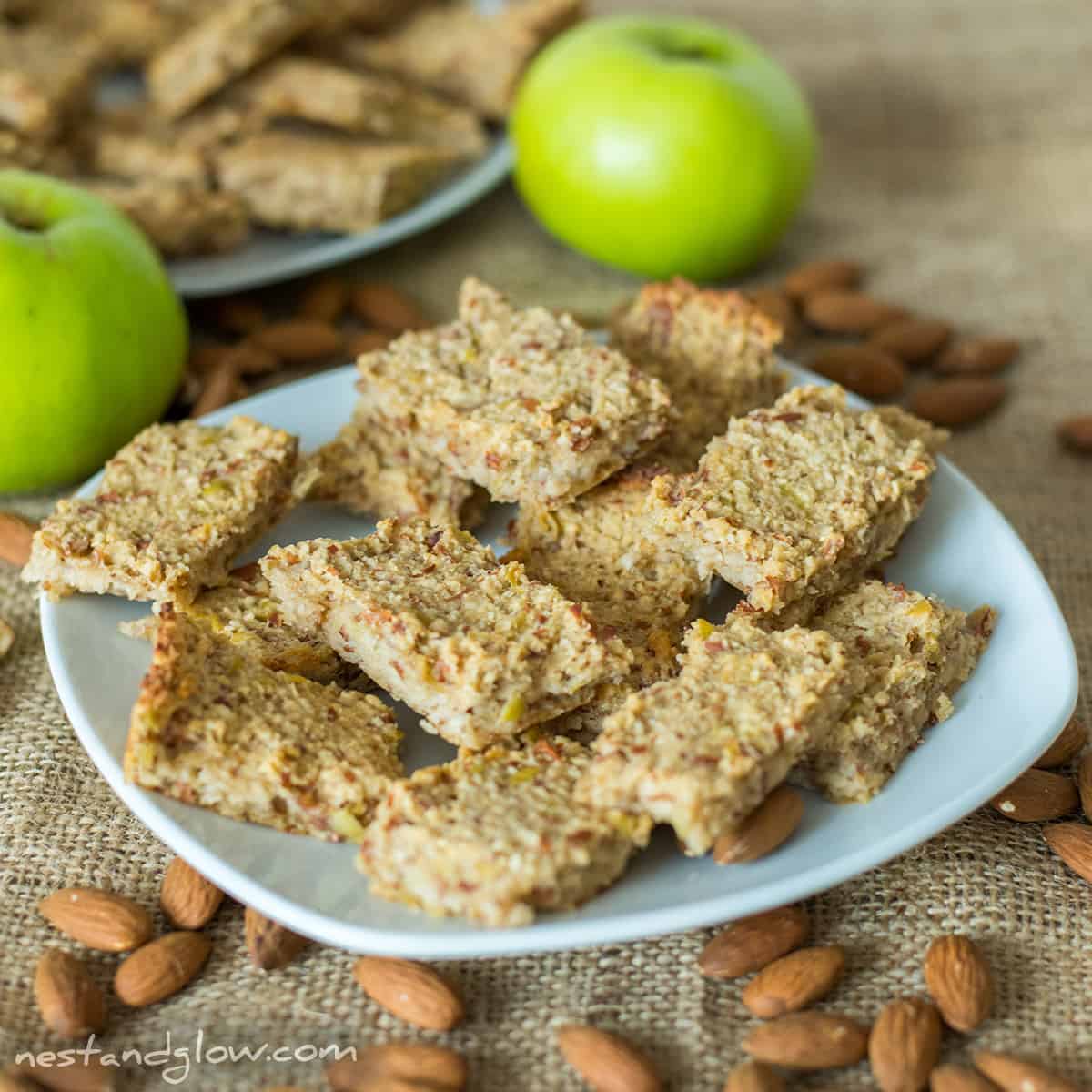 Healthy No Bake Almond Joy Bars
Sources:
https://thepurplealmond.com/2020/01/13/brain-talks-fighting-to-remember-melatonin-alzheimers-disease-part-1/
cover photo source: detoxinista.com