Shots of ginger juice…why would anyone want to do that? Ginger is incredibly healthy, with many health benefits.
boosts immune system
soothes upset stomach
aids digestion
fights infection
speeds metabolism
aids post-workout recovery
regulates blood sugar
anti-inflammatory
Still not convinced? Here's Dr. Axe with benefits of ginger:
Now that you know why ginger is so good for you, I have a great way to include this super root in your daily diet. Below, I've searched the internet and discovered 20 different ginger shot recipes, to add to your wellness recipe repertoire!
Three Ginger Power Shot Recipes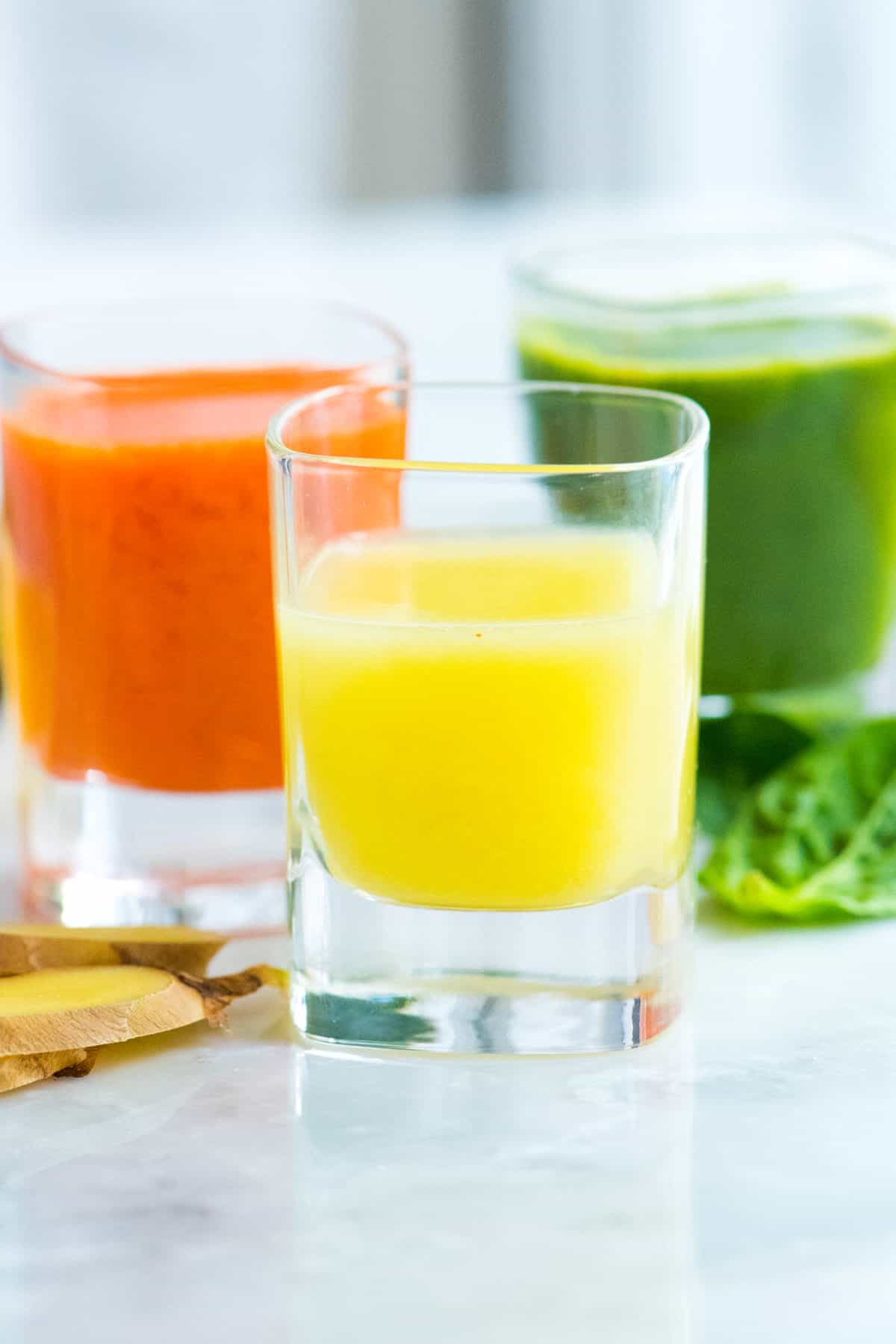 How to make ginger shots and 10 favorite recipes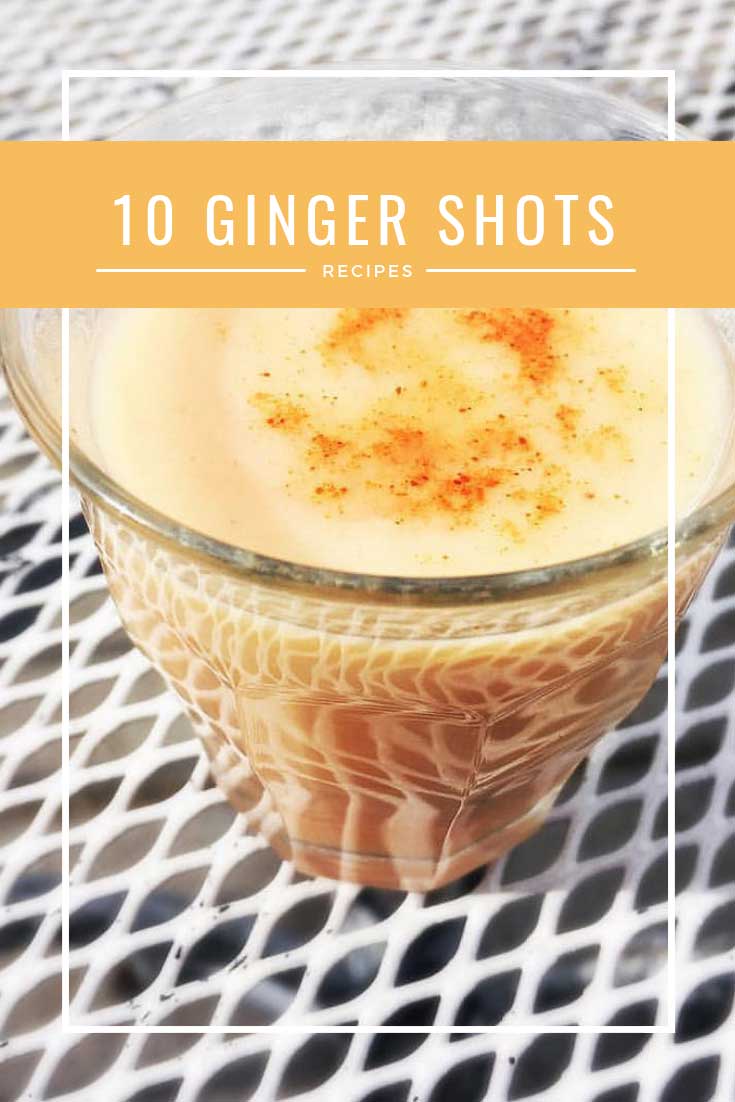 Lemon Ginger Turmeric Wellness Shots
Lemon Apple Ginger Shot Recipe
Keto lemon Ginger Green Juice Shots