One of the first lessons I learned at Hawthorn was the benefits of eating locally grown, SEASONAL produce. It's fresher and packed with more nutrients than produce shipped across the country. Don't know what veggies are in season? Take a look below:
Below, you'll find 10 fall recipes, that are not only packed with flavor, they are packed with healthy fall produce. I hope you enjoy and let me know if you try any of the recipes. I know I plan on trying them ALL! (As always, I'll let you know how it goes.
Roasted Chicken and Garlic Potatoes
Sauteed Pork Chops with Apples
Apple, Fig & Brussels Sprouts Salad
SLOW COOKER WINTER VEGETABLE SOUP WITH SPLIT RED LENTILS
Supercarb Loaded Sweet Potatoes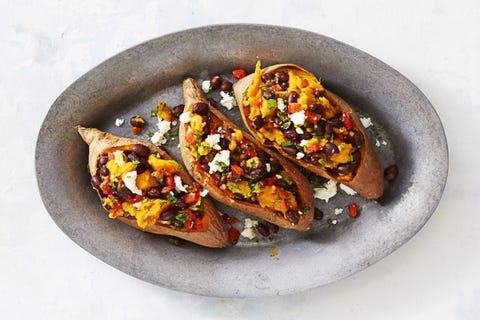 Closing thoughts:
Eating healthy doesn't have to be boring. I hope, with the above recipes, I've inspired you to add some wonderful fall veggies into your diet.
Fall veggies are packed with color, and incredibly healthy. The yellow and orange squash are packed with beta-carotene and vitamin C. Cruciferous veggies, such as kale, cauliflower and brussel sprouts are incredibly healthy and an absolute must in any healthy diet. These healthy powerhouse veggies have many benefits, including:
anti-cancer
anti-depression
pain relief/anti-inflammatory
HEART PROTECTION
anti-oxidant
protection from toxins
enhance cognitive function
What's your favorite fall vegetable? I'd love to hear in the comments below!
Until next time, Namaste my friends.
Tamara